Muhammad, a rejected Palestinian boy from the fringe of society, floats through the
streets of a filthy city, exposed and desolated, until he meets Gurevich; a lone rover who
rides his motorcycle into the bowels of the city, through the shadows of the back alleys,
sharpening the knives of butcher shops and gourmet restaurants. Stubborn and tenacious,
the boy forces his way under the man`s wing. Within this hypnotic urban hell, what starts
as an unstable and hesitant apprenticeship evolves into a struggle for self-control.
---
EZ Films & Cassis Films present: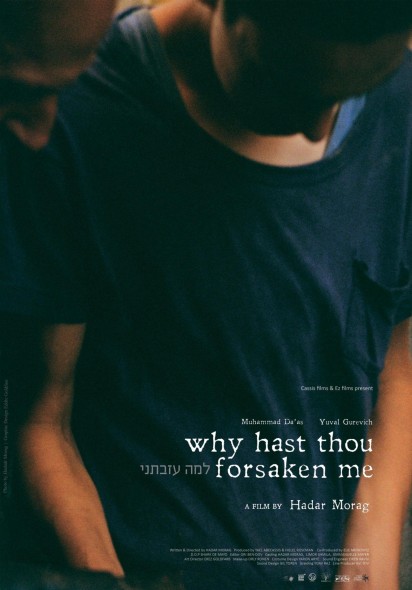 by Hadar Morag ( Israel – France 2015 )
•  Venice Film Festival 2015 – Orizzonti
---
Materials

Why Hast Thou Forsaken Me - Press Kit (4.6 MiB)

Why Hast Thou Forsaken Me - Poster (3.8 MiB)

Why Hast Thou Forsaken Me - Photos (8.9 MiB)
---
Festivals
• Venice Film Festival – Orizzonti Competition – Italy ( September 2015 )
• Haifa International Film Festival – Israel ( September 2015 ) [ Best Debut Film ]
• International Antalya Golden Orange Film Festival – Turkey ( November 2015 )
• Belgrade International Film Festival – Serbia ( February 2016 )
• Festival du cinéma Israélien de Paris – France ( April 2016 )
• Rencontres Film Femmes Méditerranée – France ( October 2016 )
• Everybody's Perfect Film Festival – Switzerland ( October 2016 )
• International Jewish Film Festival – Australia ( November 2016 )
• Brisbane Asia Pacific Film Festival – Australia ( December 2016 )